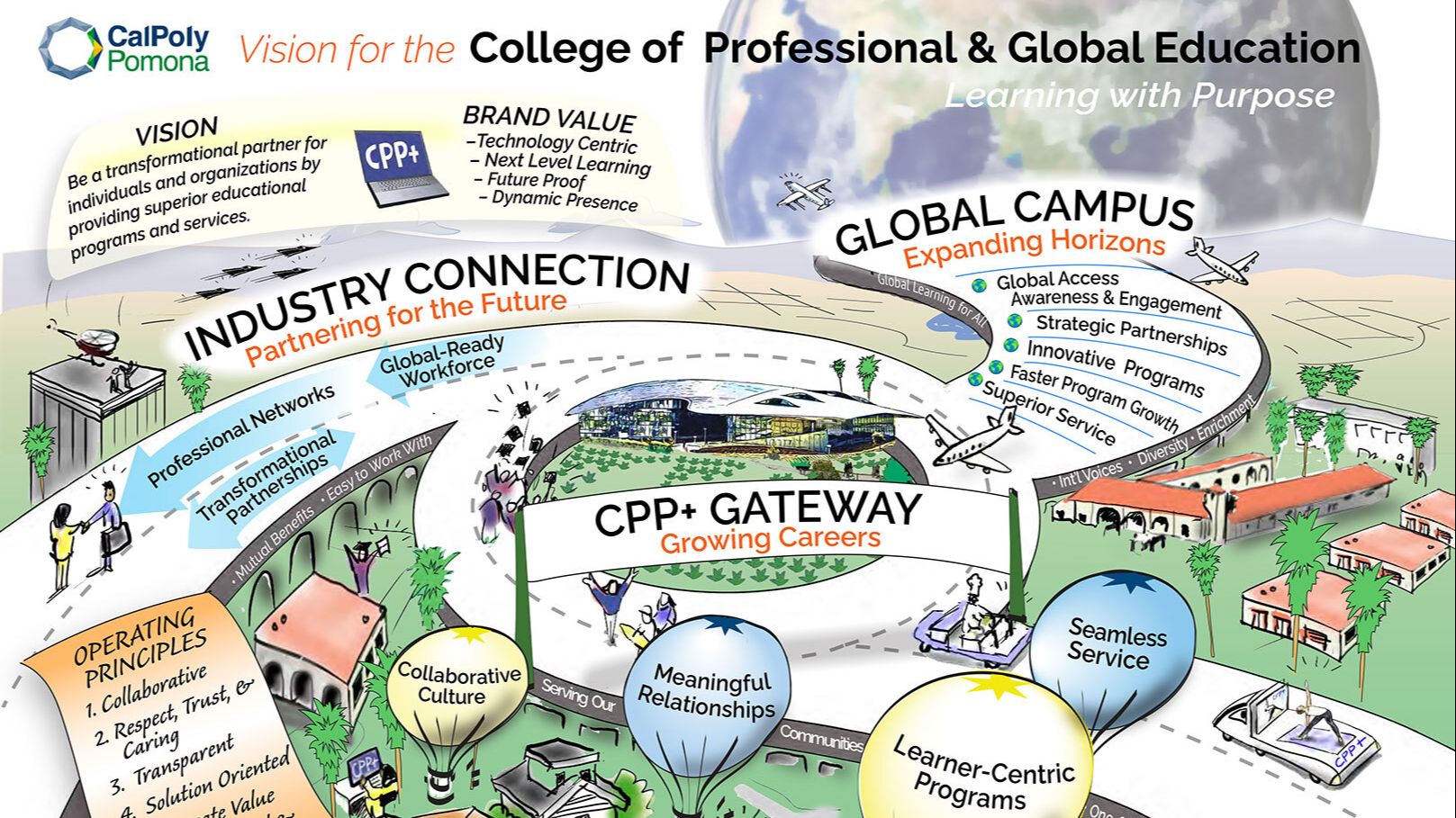 Envisioning Organizational Change Online
Authors:

Gisela Wendling Ph.D. and David Sibbet
When COVID shutdowns came in March of 2020, Cal Poly Pomona's College of Extended University, which had become peripheral to the main colleges, realized it was time to reinvent itself. The rapidly shifting landscape of a new, all-virtual world, trends in lifelong professional development, and increasing demand meant the college needed to align internal and external stakeholders behind a powerful vision. The process was...
Continue Reading...
Stay connected!
Join our mailing list to receive the latest news and updates from our team.
Don't worry, your information will not be shared.
Subscribe To Our Mailing List