The Wendling Liminal Pathways Change Framework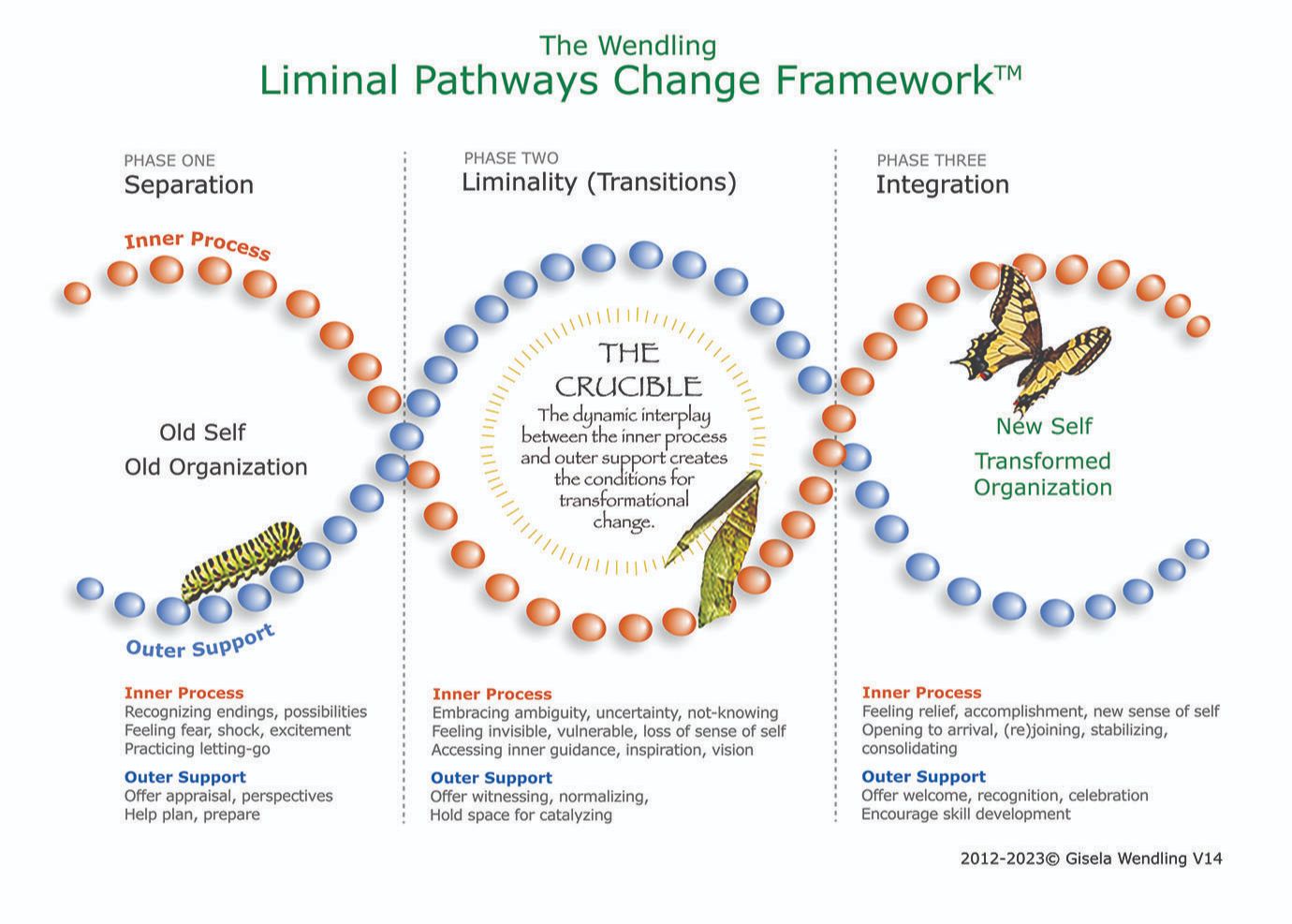 A Guide to Navigating the Basic Patterns of Change
The Wendling Liminal Pathways Change Framework™, developed by Gisela Wendling, Ph.D., illustrates the three basic phases of change, the dynamic interplay between the inner process of going through a change and the outer support that helps guide and bring a change to completion. The word liminal comes from the Latin and means threshold. It highlights that change is a process of crossing threshold from the old to the new.

This framework is universally applicable across human systems—from individuals, to organizations, communities, and even larger social systems. It helps clients to develop shared language about change, normalize the ambiguity and serve as a quick assessment tool or template for designing change.
This Model Supports Our Work In:

Systemic Change
We go beyond strategy to guide organizations through the complete cycle of change. The Grove helps stakeholders from across an organization make sense of complexities and uncertainties that any organizational shift brings.
More About Systemic Change
Learn About This Model in Our Course:

Designing & Leading Change
Working with your own organizational change challenge, you will emerge from this highly interactive workshop with a process design that will lead to success for your client or organization.
More About This Course
Read About This Model In:

Visual Consulting

by David Sibbet & Gisela Wendling, Ph.D.
This book provides a rich set of approaches for working with the inner processes dynamics and creating the outer structures needed to consciously guide people through a change process.
M O R E